If you typically have to sit on your suitcase to get it closed, here's a better way
There are many theories about how to best pack your luggage for ease and efficiency: Should you lay all your clothing flat? Roll up each item? Use packing cubes? These days, many professional organizers advocate for the third option. "Hands down, packing cubes are the way to go," says Glenna Leupp, an organizational expert. Besides being space-savers, Leupp says, packing cubes make the packing process much simpler. "You can organize items in cubes together for easier unpacking and repacking," she says. For instance, you may group items by type of clothing (like athletic wear or swimsuits) or by outfit.

"Then you don't have to rifle through everything in your suitcase to find one thing," she says. And frequent travelers might keep some items, like toiletries, in a permanent packing cube that can be tossed into luggage at a moment's notice.

Not all cubes are the same. Most are made of fabric with a zippered opening but they come in a variety of styles with different features. Here are three types to try.

See-Through Cubes

Some packing cubes have mesh or transparent tops that allow for easy visibility so you can see what is inside without having to unpack everything.
TRY: Away's "The Insider" cubes are made from water-resistant nylon that protects your clothes and are designed with a mesh panel to make it easy to find what you need. Packaged in sets of four or six, they come in seven color options, including petal and navy. $45 for a 4-pack, awaytravel.com

Fashionable Cubes

If you like to make a fashion statement with your luggage, there is an array of aesthetically pleasing sets on the market. Pick a different style for each member of the family for easy identification.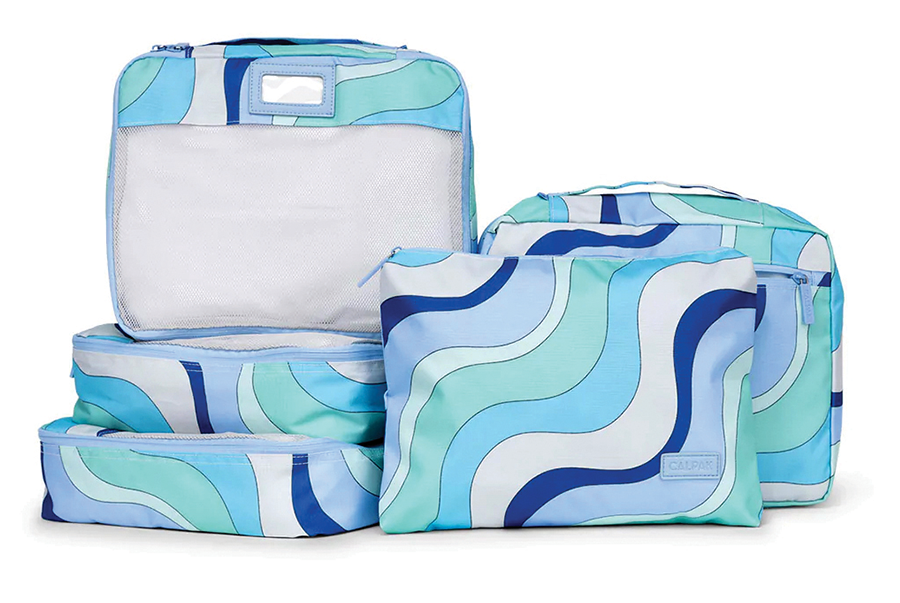 TRY: Calpak offers a five-piece durable set that includes a water-resistant envelope pouch to keep your luggage in perfect order. Select from a few different colors and limited patterns, including "astrology" and "groovy blue." $68 for a 5-piece set,
calpaktravel.com

Compression Cubes

Need to pack for a lengthy trip or fit the whole family's loot into a few bags? Compression packing cubes include an extra zipper around the outside that can be zipped up to minimize the space inside.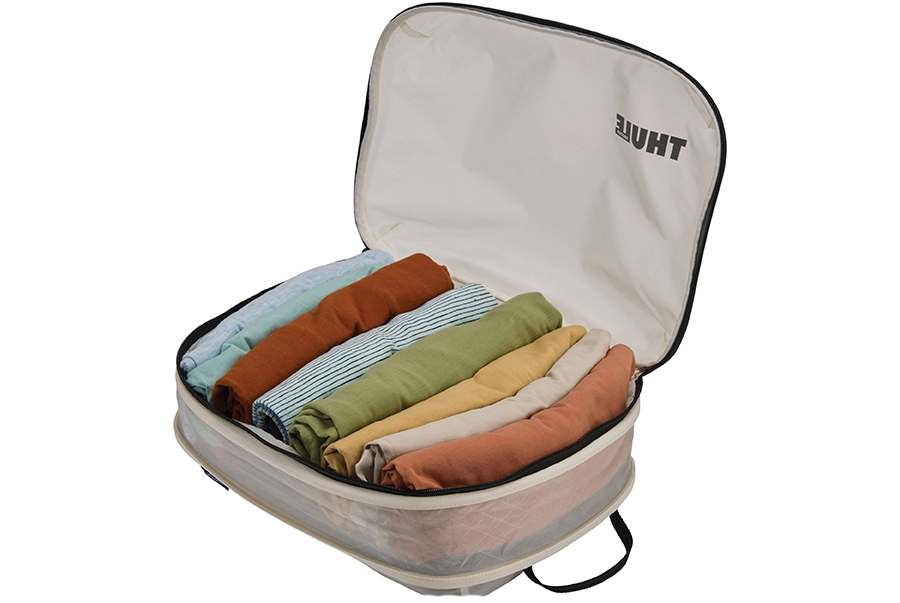 TRY: The Thule Compression Cube Set uses heavy-duty YKK zippers to compress items from 4 inches deep down to 1.25 inches. Ideal for pants, shirts and sweaters, the set includes one small and one medium cube, which fit together in most carry-ons. $44.94 for small/medium set, thule.com