Sample three healthy nut butters that are popular alternatives to peanut butter
It's a fact: Americans eat enough peanut butter each year to coat the floor of the Grand Canyon, according to the Texas Peanut Producers Board. But while everyone loves a PB&J sandwich occasionally, some consumers are opting for nut butters as a healthy alternative to the traditional jar of Skippy. Many are loaded with heart-healthy monounsaturated fats that increase HDL cholesterol (that's the good kind) while keeping LDL (the bad kind) in check. Here are three tasty varieties to consider:
Almond Butter
A recent study found that eating almond butter can help lower and stabilize blood glucose, which helps stave off hunger. Almond butter, one of the best sources of protein among all the nut butters, can be found in a variety of tasty flavors, including plain, chocolate, honey, cinnamon and even coconut. Most almond butters are naturally sweetened.
Try This: For an extra-smooth, slightly salty taste, spread some Barney Bare Smooth Almond Butter on your toast in the morning. It's made with skin-free roasted almonds, which makes for an ultra-creamy spread. www.barneybutter.com
Sunflower Seed Butter
Made from sunflower seeds, this tasty spread is a great source of protein and magnesium, as well as healthy fats that keep you feeling full and energized. In addition, it has more magnesium, phosphorus, zinc, copper and selenium than peanut or almond butter. Drizzle it on pancakes or waffles or add a spoonful to a smoothie for added flavor.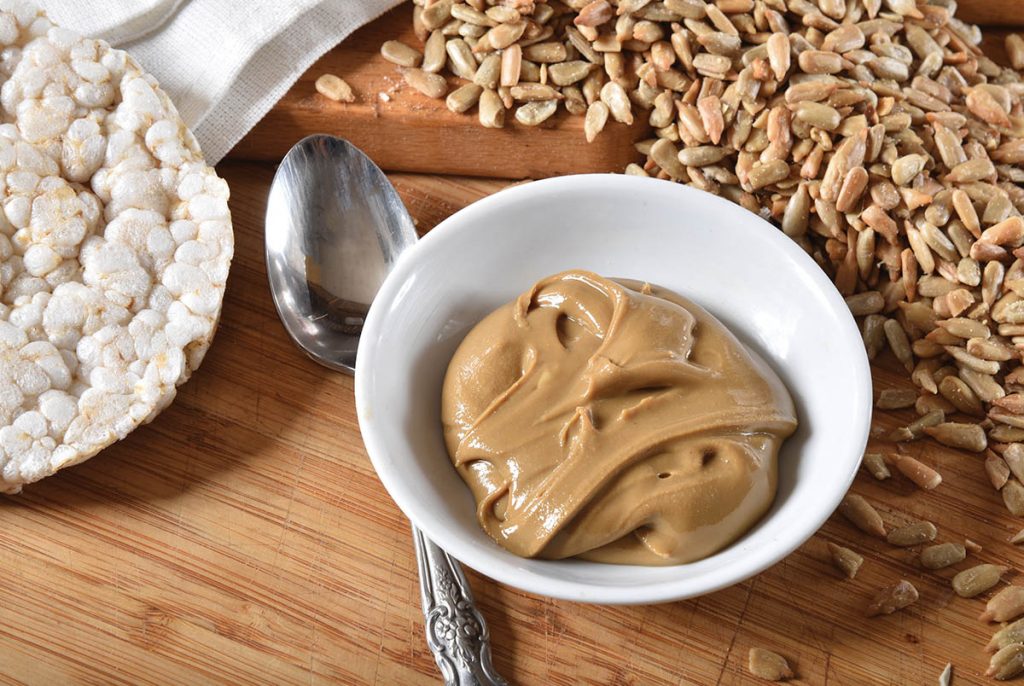 Try This: SunButter sources its sunflower seeds from carefully vetted growers and suppliers whose harvests are free from peanuts and tree nuts, mitigating the risk of cross contamination. www.sunbutter.com
Walnut Butter
Walnut butter has a leg up on other nut butters as it contains the highest level of beneficial fatty acids. Like whole walnuts, walnut butter has a mild taste that works well when introducing other ingredients to the mix. Aside from its potent mix of antioxidants, walnut butter contains L-arginine, an amino acid that helps build body protein and is reputed to offer anti-aging benefits.
Try This: Walnut butter maker Wellnut Farms uses sustainable farming practices with a focus on soil health and minimal water use to produce an environmentally friendly product. www.wellnutfarms.com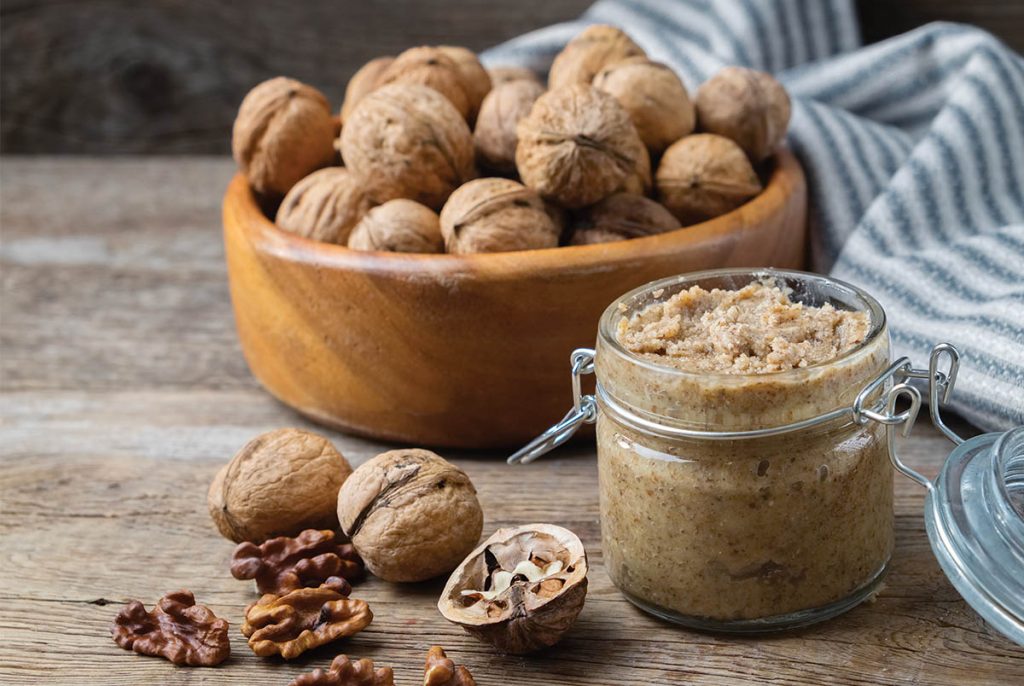 © Mara Zemgaliete; Cegli; MSPhotographic; Chamillew